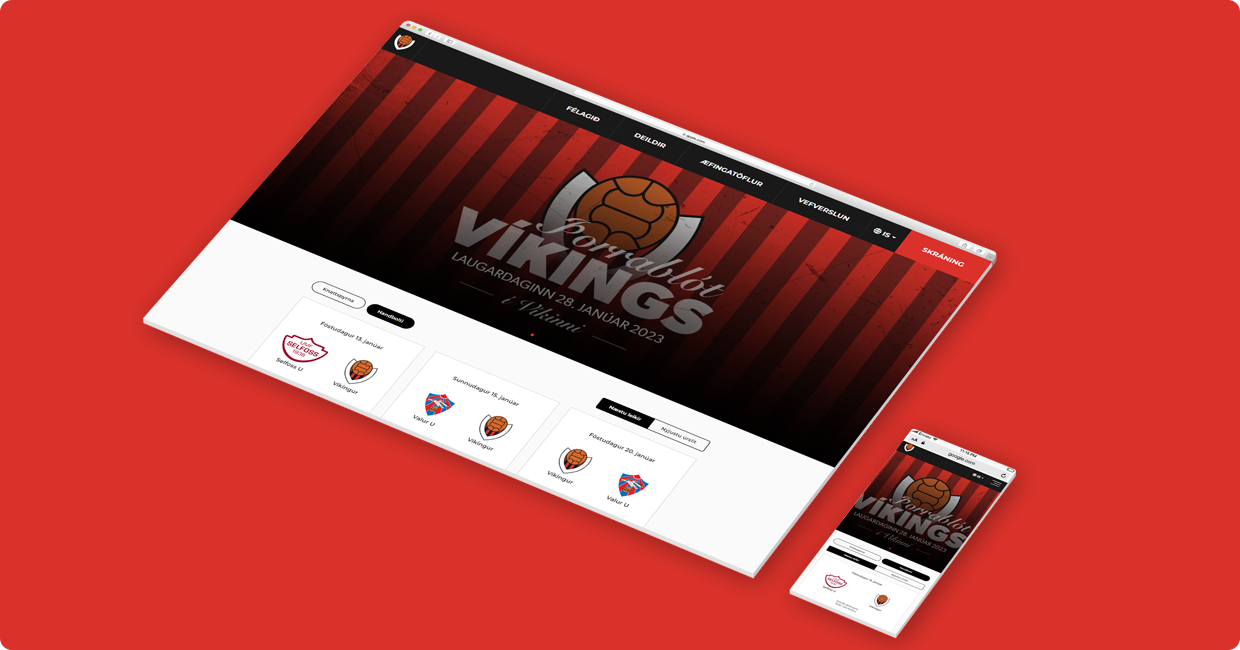 The challenge
Vikingur, the home team of Fossvogur, needed a new fresh website with different features that would make the team more visible, not only for its fans but for the public in general. Showing the information on past and upcoming games, players, and coaches in different sports, and also for kids and their parents to communicate and be informed with all of Vikingur's age group teams.
Visit website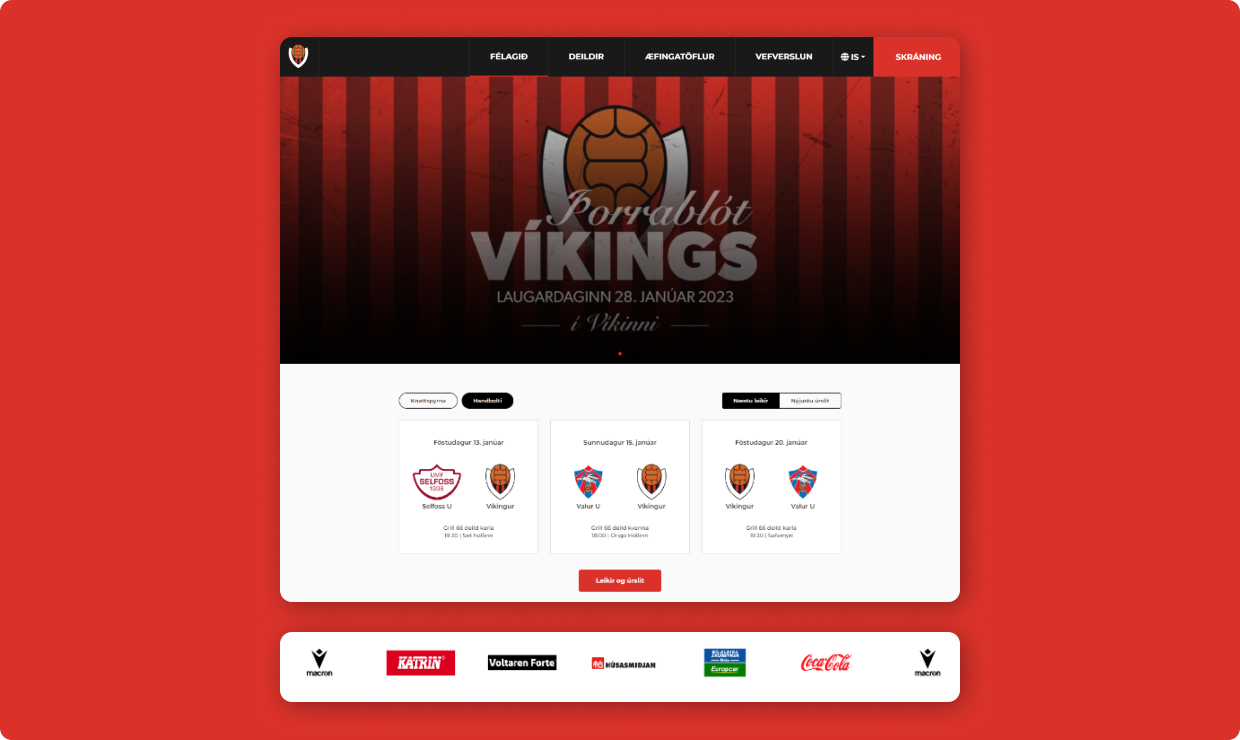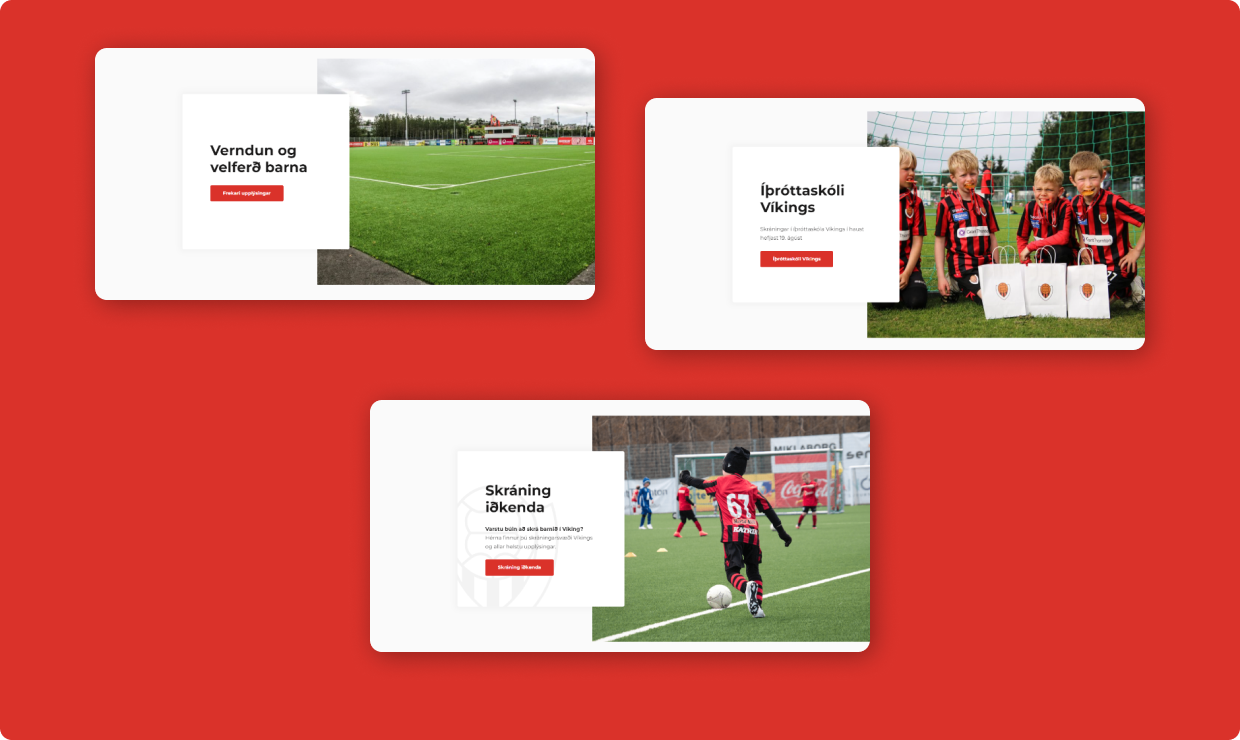 Visual navigation

Sections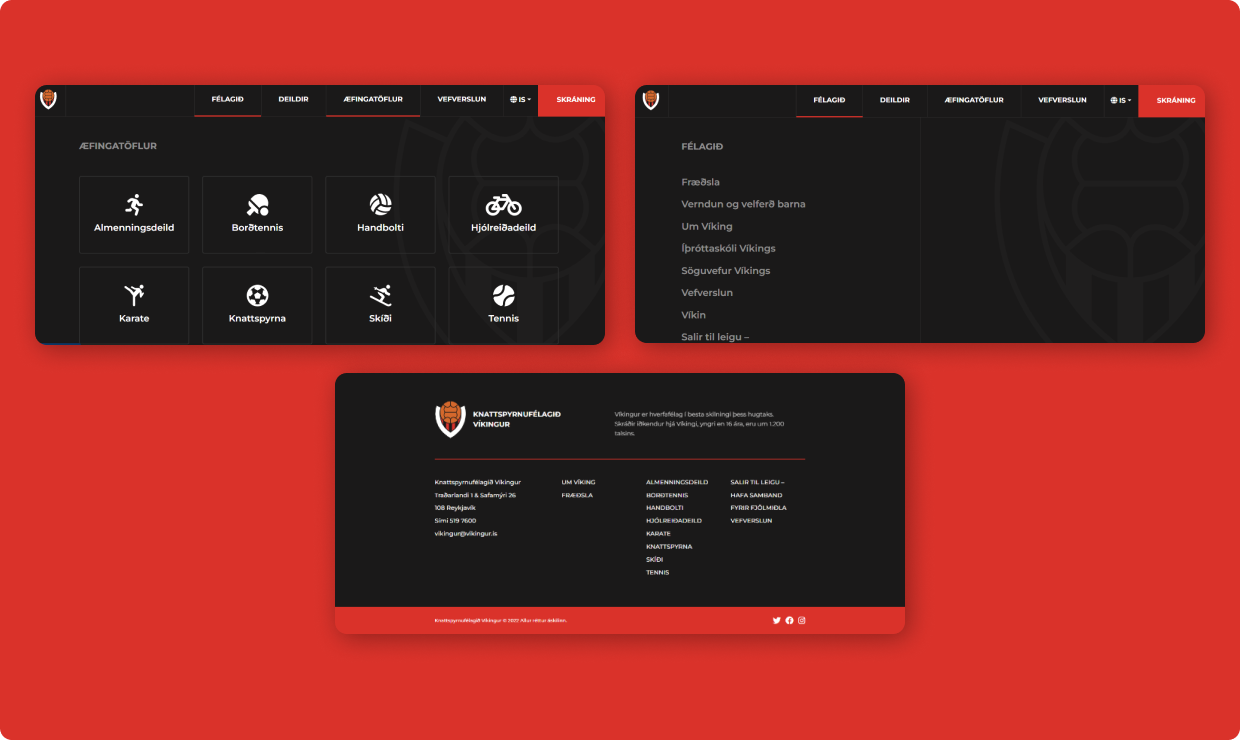 The outcome
A website with more visibility, a friendlier user experience for every target group, and more sales of the team's merchandise were some of the accomplished results. One of the most commented features shared by our client was the games and results element. This is something that keeps the fans informed and makes them come back to the website when wanted to check the actual status of the team's points and games.
Apart from that, the website is also directed at parents and teams of different age groups. Parents can see information about the team's practices, coaches, locations, and timetables. They can also access the signup portal for each category to add the information of each kid. For Avista, this was a very fun project for all team members since most of us are Vikingur fans.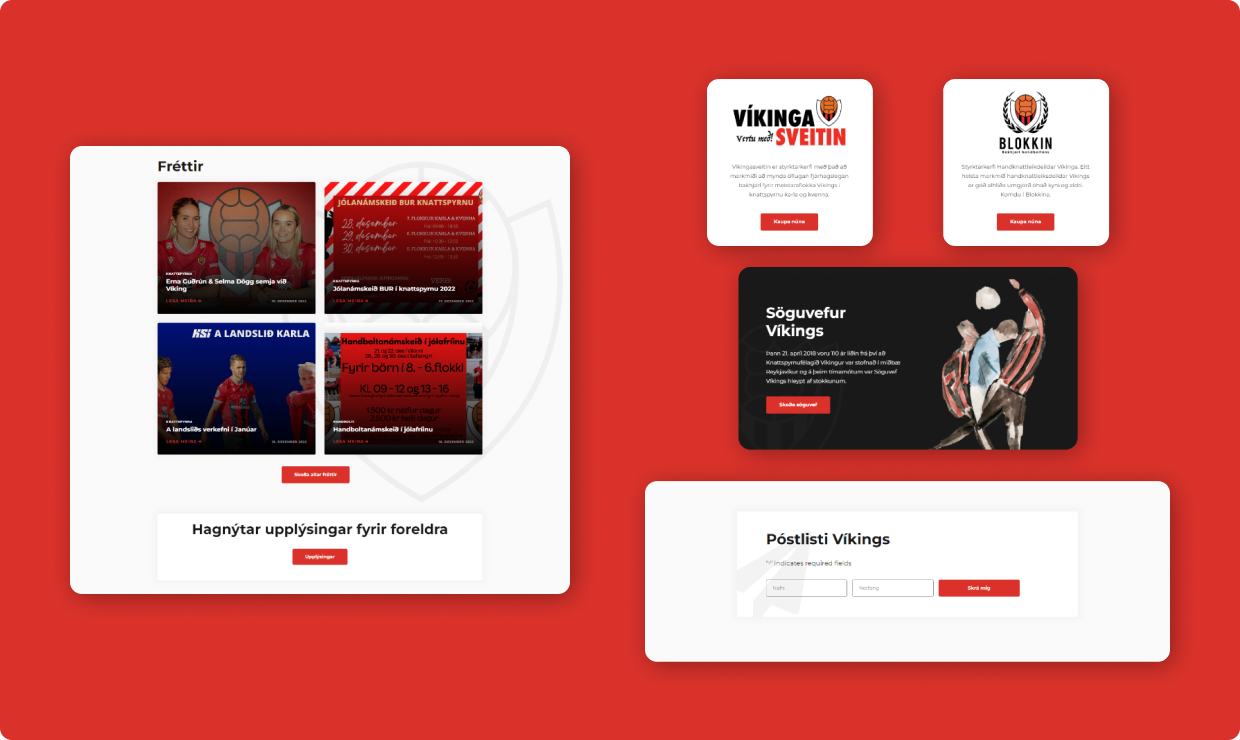 Upcoming and Past Games & Results

Signing up for courses
Webshop
One of the client's goals was to have a new webshop up and running after making it to the finals with all the team's products like shirts, hats, scarves, footballs, and more. We connected their sales system with the site to make all sales and inventory be merged. Having a more attractive site made the team sell more items during the peak season.