Fresh, Happy, Mex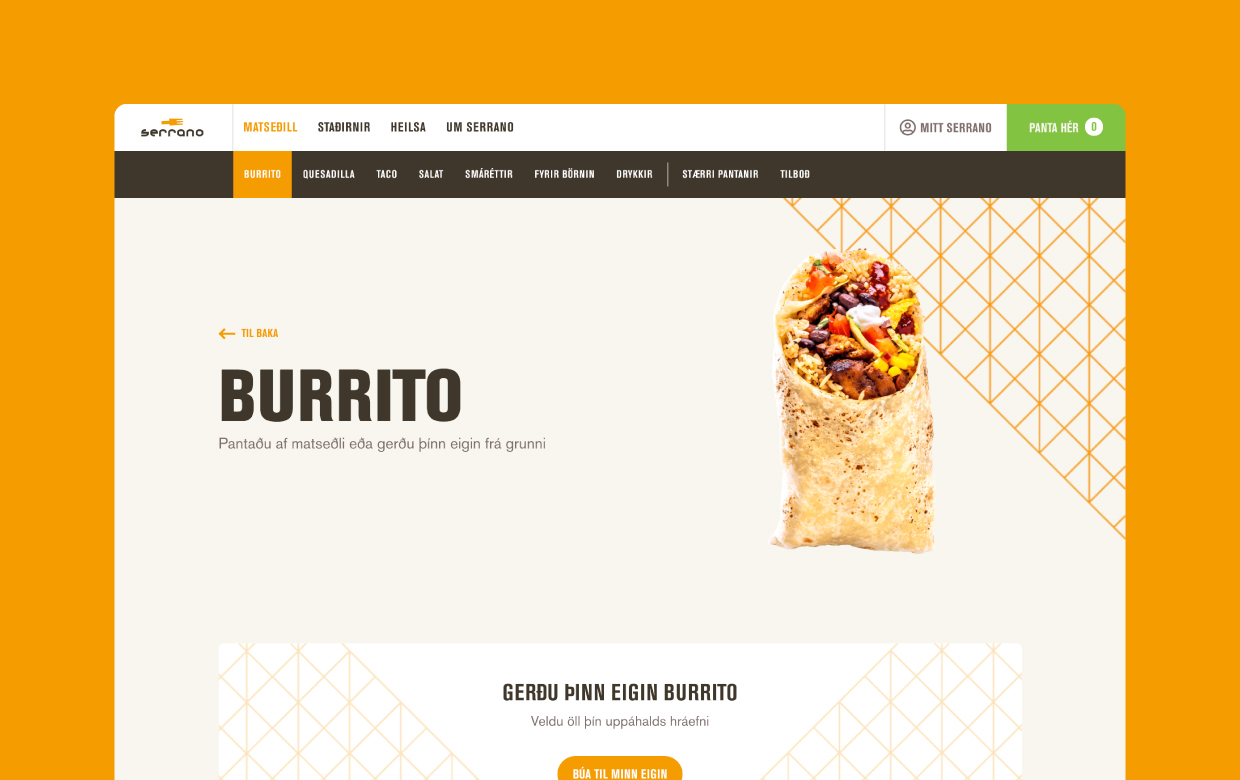 The challenge
Serrano is an Icelandic fast-food chain created in 2002 that offers different dishes inspired in Mexico. It is a well-known brand in the Icelandic community for a healthy and to-go-to option. The migration from an app that worked for online ordering purposes was needed since it started to become obsolete to the public and to the in-house system itself. We offered to create a new modern website connecting it to their sales system making online sales and in-store sales talk to each other.
View website
Categories overview

Single product

Single product (mobile)

Make your own
The solution
We created a new site focused on receiving online orders to all 10 locations of Serrano in Iceland by connecting their sales system (DK Plus) through every product offered on their menu. A new feature was also created for customers to make their dish by mixing different ingredients in the menu to make your own burrito, taco, salad, or quesadilla.
The good performance of the website and a better user experience has contributed to higher sales through the online channel.
Loyalty Card
Successful connection with the Serrano Loyalty Card, a points system for customers that receive points every time they shop at Serrano, either in physical stores or in the online platform.