Healthy and creative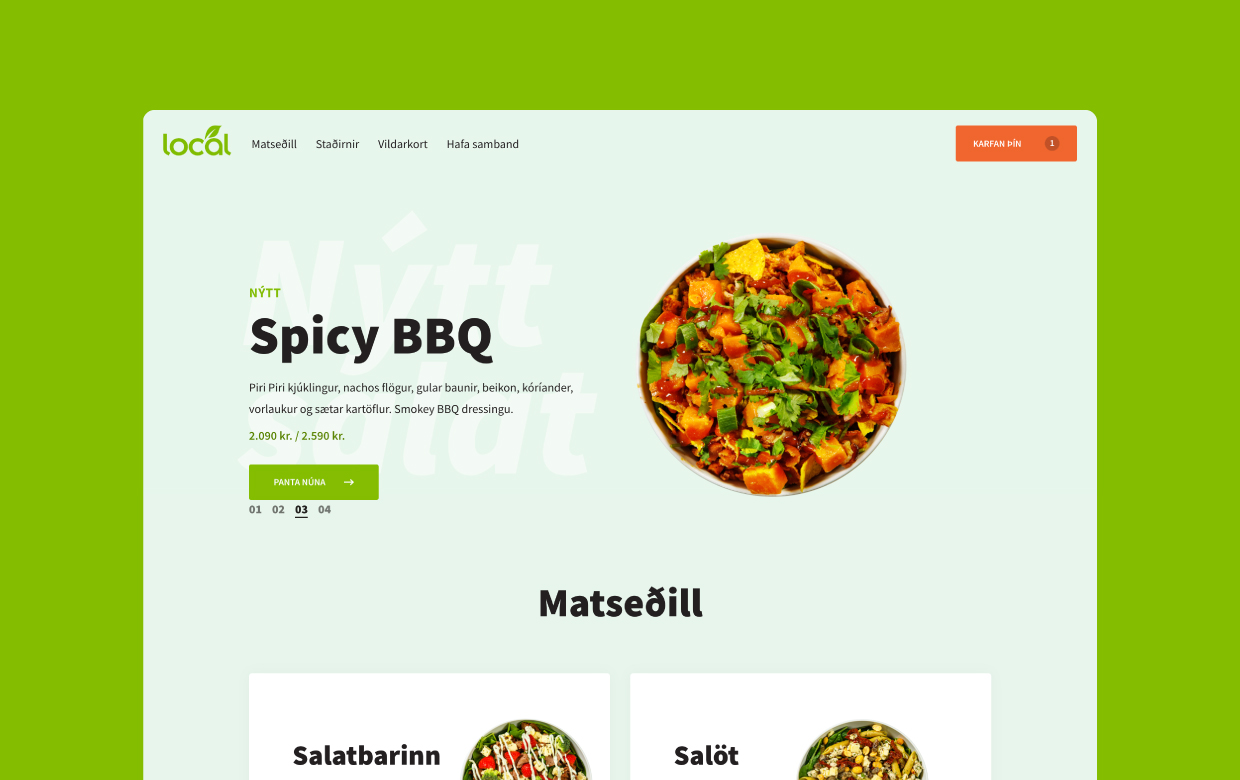 About the project
Local's popularity in Iceland demanded an online store, and we are proud to have made that happen working hand in hand with Local's team. A website with a new design that reflected the brand's personality, fun, young and healthy was one of our main focuses but also, an e-commerce website with a striking design would make the ordering process a smooth experience for the user.
View website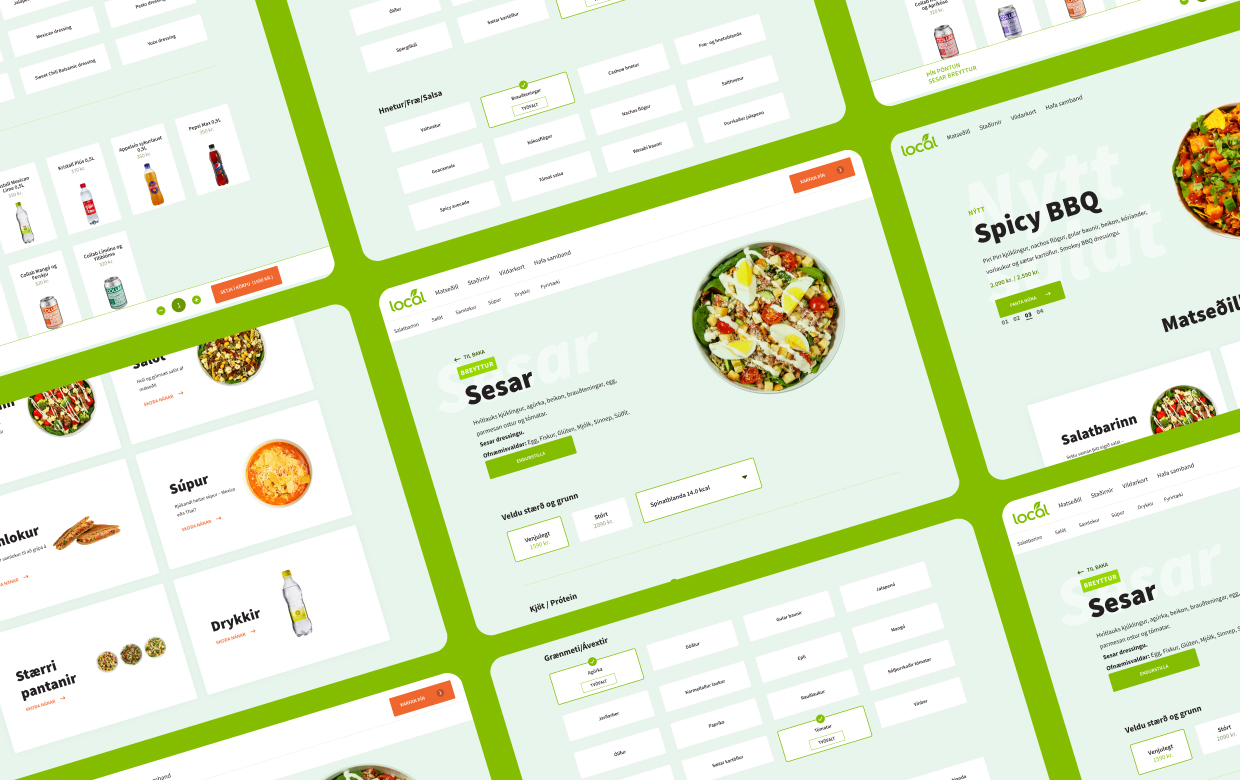 The challenge
On Local's older website there was no possibility of ordering products. You could send a message for Group or Party orders, but that was it. The idea of creating a full e-commerce website required not only a smart design and skillful programming; it also needed a flawless connection with the sales system, and the order management program. We needed to tie the online orders with two things: first that the order would come up in the order management program to each different location, and second, the customer would receive an email with the receipt and a text message to their phone with the message that the order was ready to pick up in their selected location.
Desktop views

Product cards in mobile
The outcome
The use of different visual elements with nice pictures of the food, and contrasting colours following the brand's color palette allowed us to create a playful website with order functionalities that gave Local a boost in their sales due to their new online presence. Also allowing customers to make their own salad and change ingredients in pre-selected products was a huge improvement in business sales and the target's perception.
Mobile screens

Nutrition
Avista has done a great job in working with Local on our digital journey. Their team has come up with unique solutions that meet our needs and are usually quick to respond on urgent matters.

Halldór E. Sigurðsson

CEO